The Bible Dispensations and Covenants Booklet 2016-2017
Illustrative Syllabus for Youths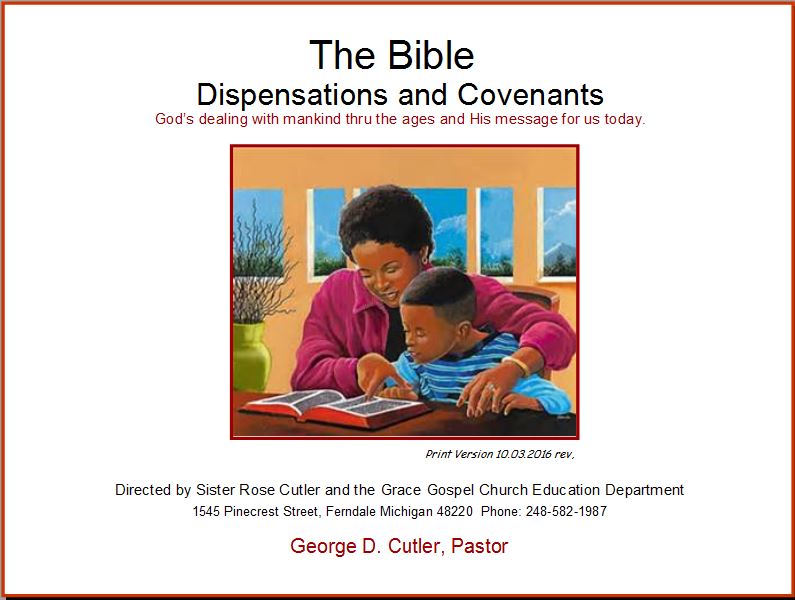 Grace Gospel Church Youth Department's Presentation, "THE EASTER STORY"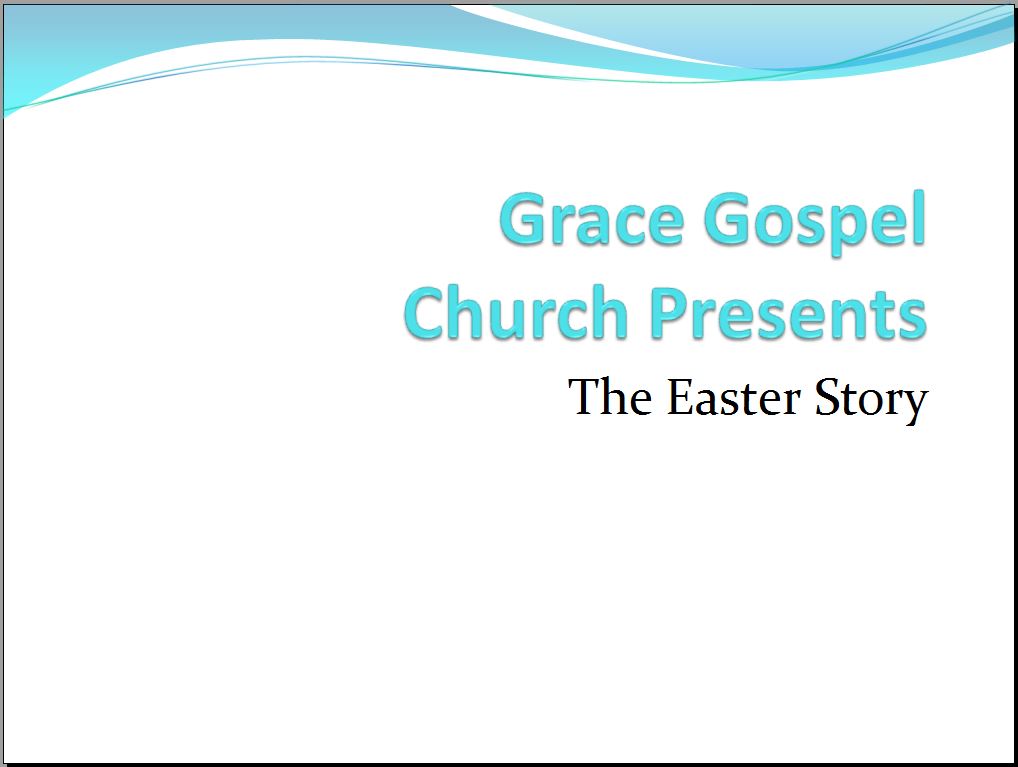 Click the image below to view the Grace Gospel Church Youth Department International Day Presentation for 2016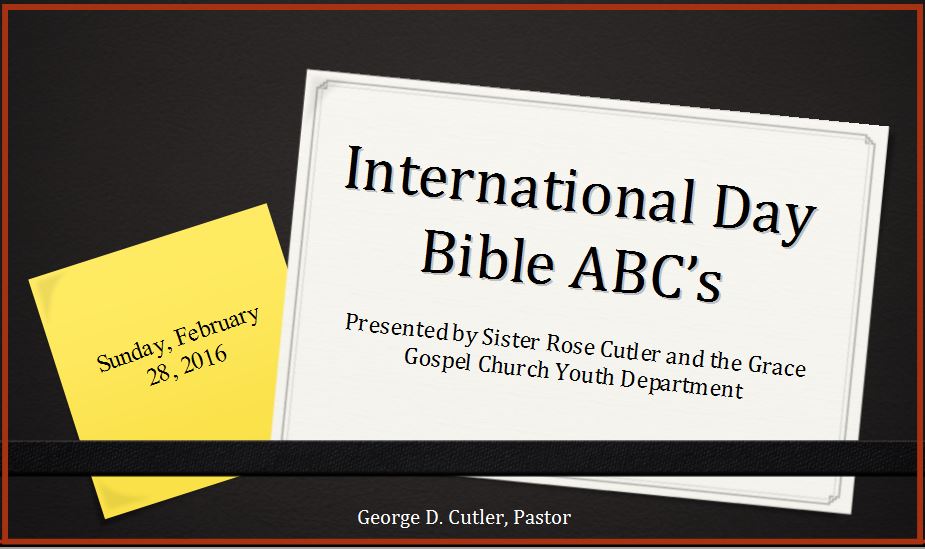 The real Easter (Resurrection Day) Story presented by the children of Grace Gospel Church April 5, 2015
Click image to view the PowerPoint slides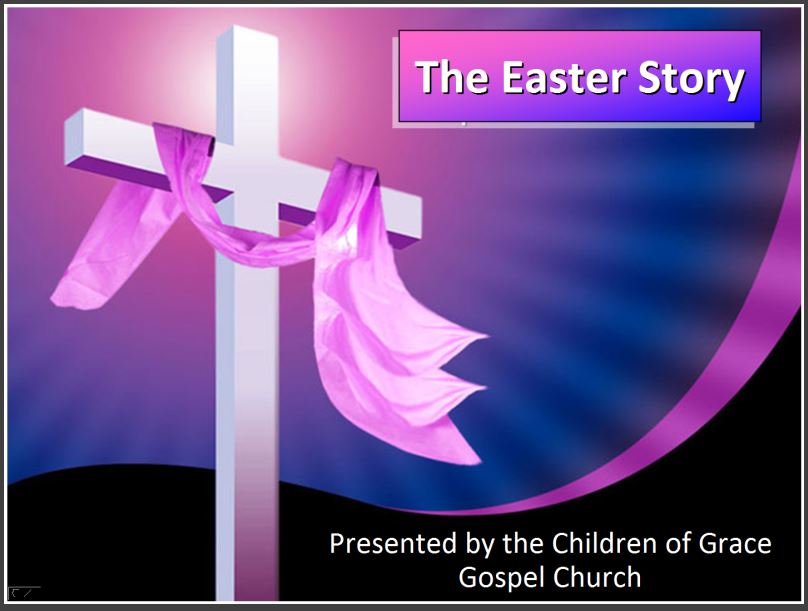 Sister Rose Cutler, Youth Department Coordinator: Total Run time 8:03

Grace Gospel Church Youth Day 09.22.2013
Click to View PowerPoint Presentation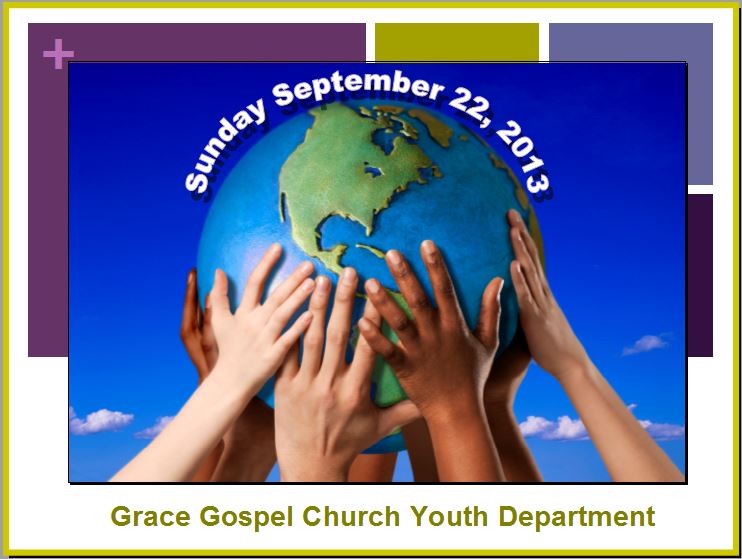 February 24, 2013
Grace Gospel Church International Day Presentation
PowerPoint Slide Show
Presented By: Sister Rose Cutler and the Youth Ministry Department

Click on the Plaque to View the Youth Departments Annual
Christmas Celebration!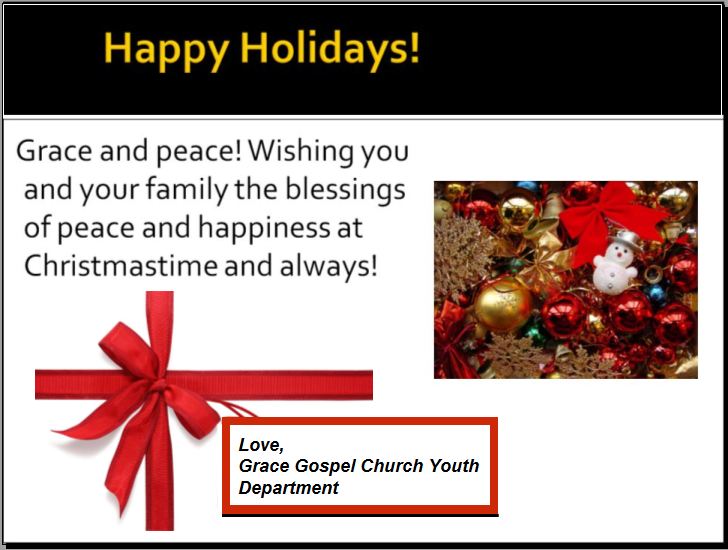 Hosted by: Sister Rose Cutler and the Youth Ministerial Staff

Grace Gospel Church Annual Youth Day September 30, 2012
PowerPoint Slide Show By: Sister Rose Cutler and the Youth Ministry Department
< Click to View the Slide Show >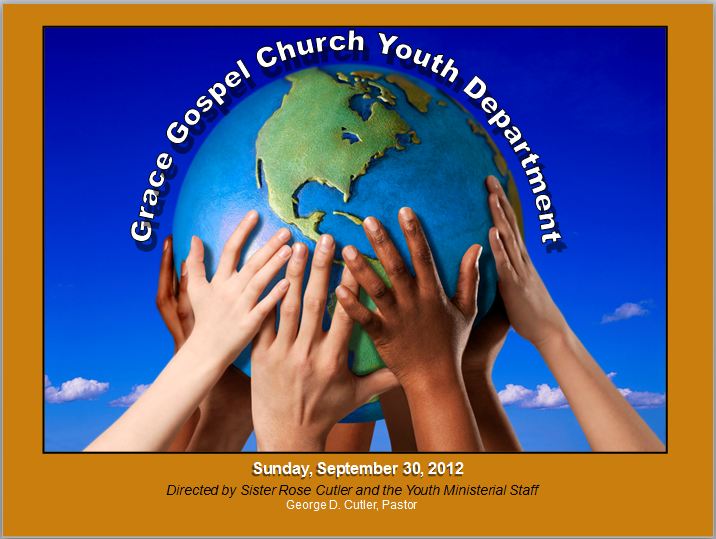 Youth Foundational Learning Tools

---
Children Formations
The Grace Gospel Church joins with parents and other ministries to form each child's identity in the family of God. We also desire to foster a responsive faith through participation in a Grace life of prayer, evangelism and discipleship. We're committed to helping parents form their child's spiritual life. Through prayer, scripture, family relationships and social activities. The Grace Gospel Church offers experiences that promote openness and obedience to God in each stage of the child's life.
The Children's Ministries provides a nurturing atmosphere to engage the child's mind, heart and hands.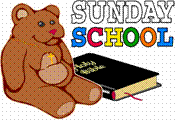 Thus giving
understanding on how to love and respond to God in the Grace dispensation. The Children's Ministry is dependent on prayer. We have designed it to be flexible in molding and teaching of the grace doctrine.
---
Teen Ministry
---
This ministry is targeted towards teens that are in the 9th through 12th grade. Teens participate in spiritual and social activities weekly. They are taught practical truths from the bible, which will aid in their understanding of what God requires of a teen. Respect and dignity are emphasized, as teens focus on everyday life values, in the dispensational age of Grace.
---
Young Adult Ministry
---
Youth that have reached their 18th birthday becomes a part of the Young Adult Class. This class will instruct adults 18 to 30 years of age. The curriculum is the study of the bible with a focus on the gospel of the grace of God. We learn how to become skilled at applying grace in our mature daily living relationships.
---
4
"
God's Purpose in our Life Functions", 2009 Youth Day Written Dissertation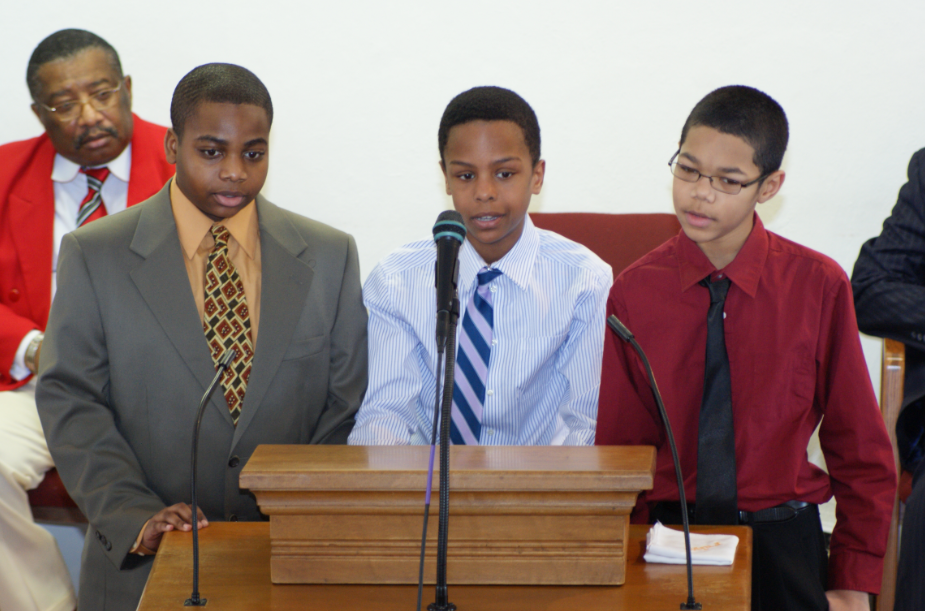 ---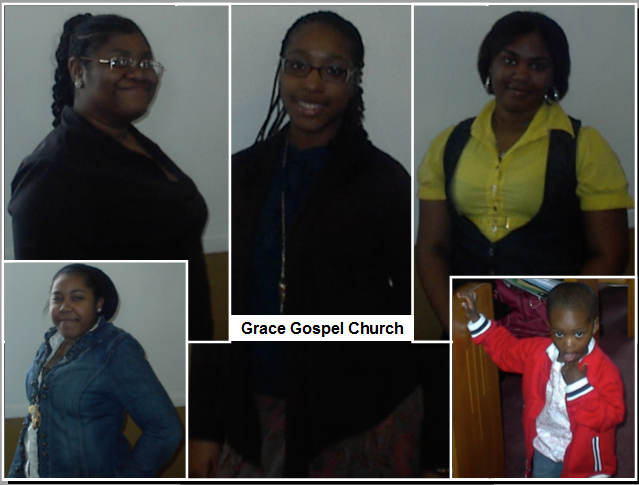 ---